Tengzhou region in summer 2014 potato (potato) has ended, now this year's potato (potato) to work on behalf of the acquisition of supplies summarized as follows: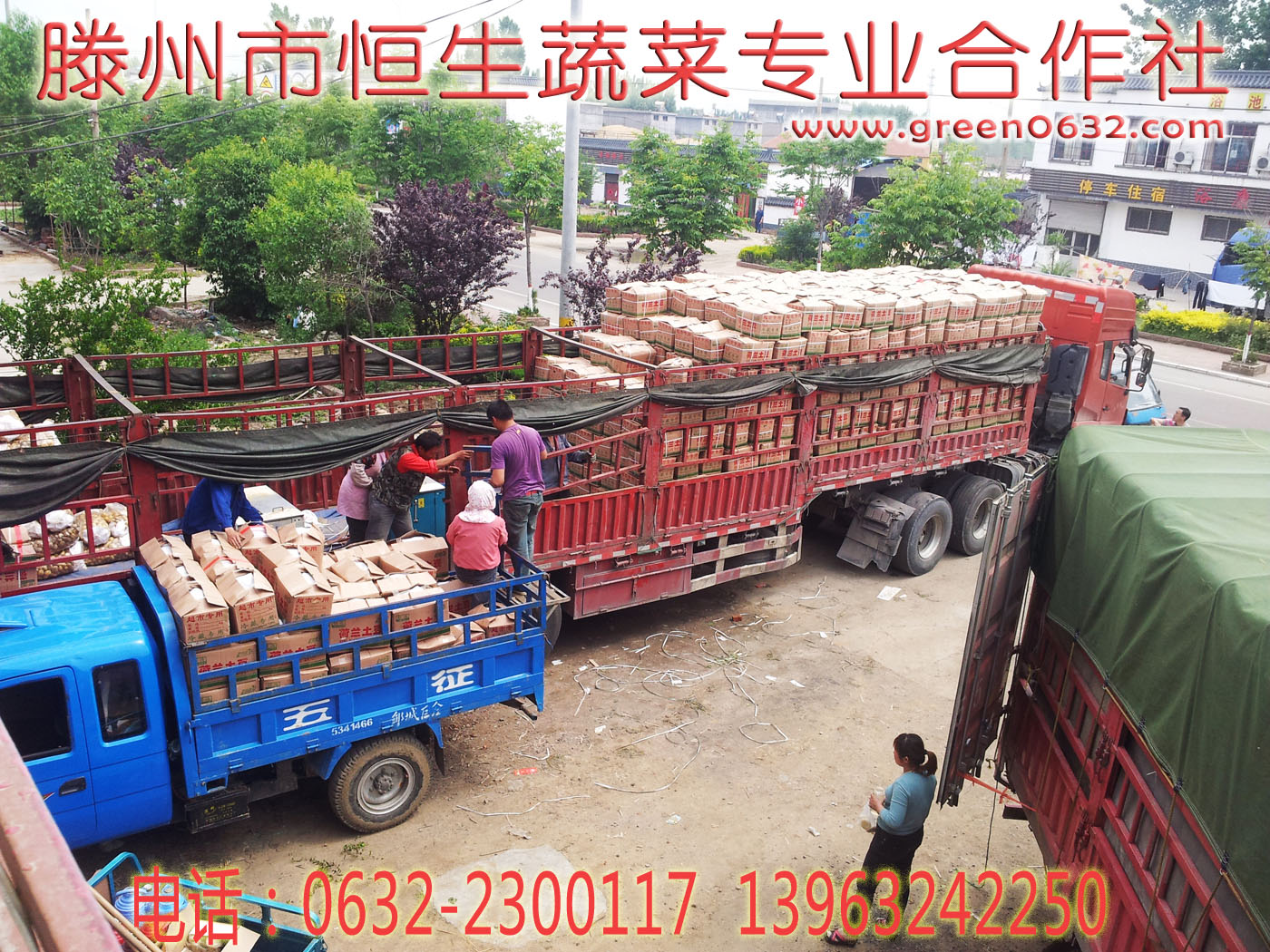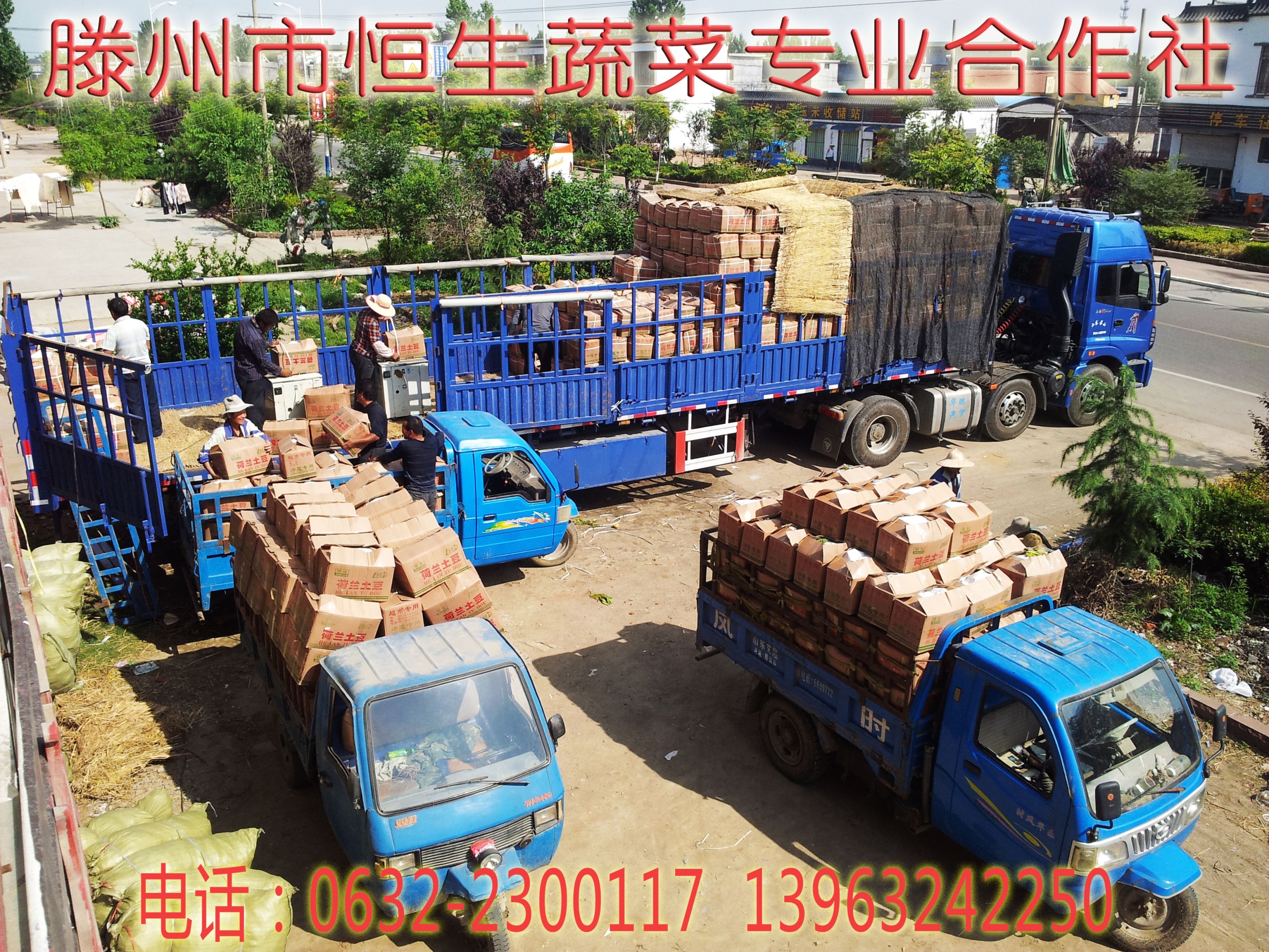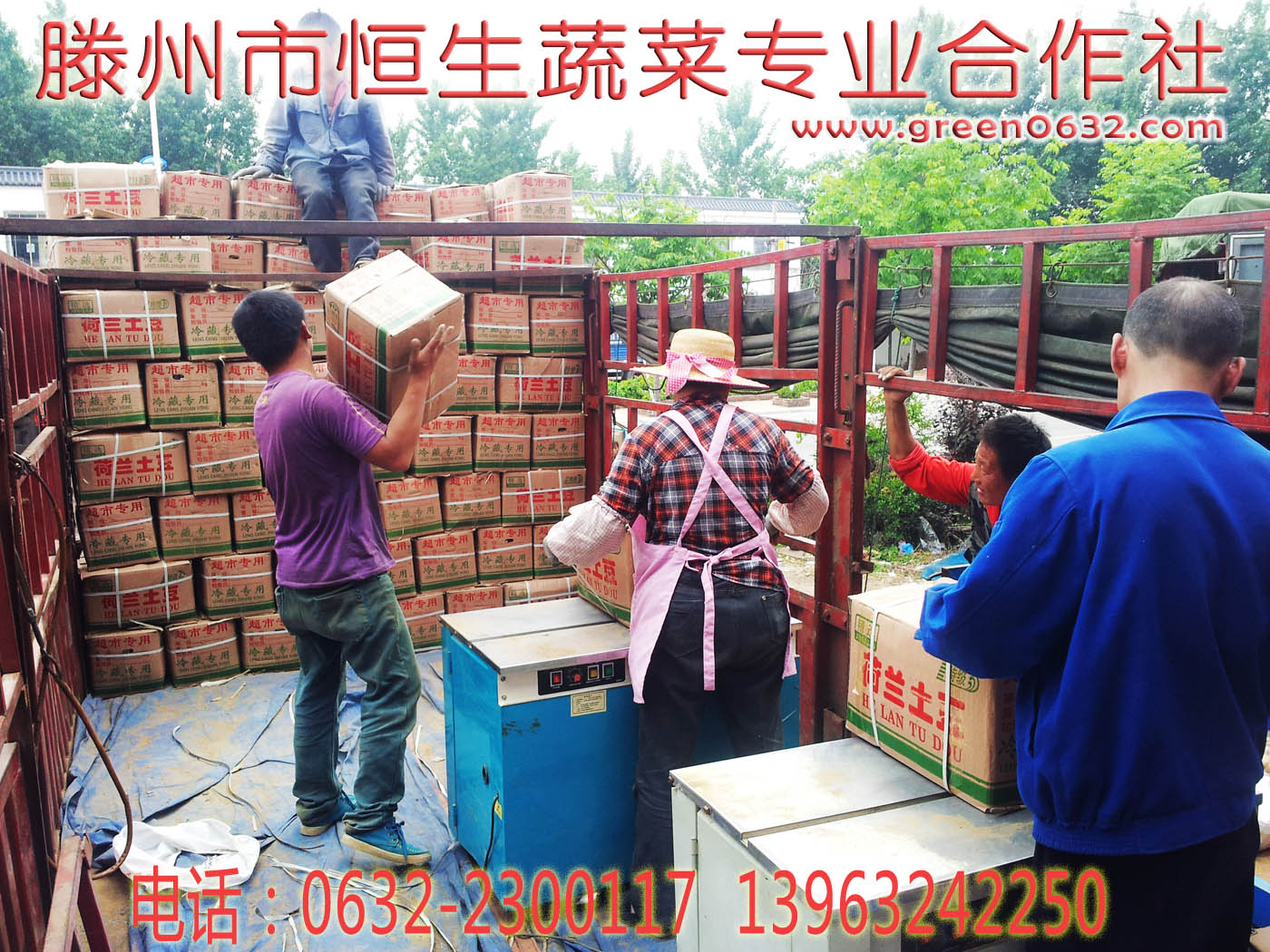 Location: Tengzhou City, Shandong Province Hengsheng vegetable cooperatives. (Shandong Province and China's largest potato origin - Tengzhou potato base inside)
Time: 2014 Annual potatoes (potato) is on April 17, 2014 began to market supply, May, June scale concentrated market until early July 2014 basically ended.
This year's features: the year of potato (potato) market early, earlier than usual the past 20 days, mainly due to the mild weather this spring, no invasion by low temperatures and natural disasters.
Planting: The proportion of potato cultivation base within 2014 I Cooperatives service coverage compared to last year has been a big change this year, the majority of potato growers to reduce the open field potato acreage, replaced by an increase in greenhouse planting potatoes potato shed three scale, an increase of about 35%. This makes the greenhouse potatoes served greatly extended, late last year are basically exposed to the potatoes in the world, and this year's circumstances differ, shed three potato shed almost throughout the entire season potatoes receipt.
Tengzhou potato base continued to expand this year planted a number of outstanding potato varieties, such as Super 15, HE Sheng, Chuan Xue, New Holland series, excellent quality Tengzhou bred varieties of potatoes, bigger in size, smooth surface, small depressions No poles, sand soil quality but also makes the skin bright and clean potatoes, yellow soil, high starch content, taste delicious. Tengzhou famous "Chinese potato town", agricultural standardization potato is approved by the Ministry of Agriculture to implement demonstration counties (cities), the country's largest potato producing areas for the second quarter.
Quality Service Provider potato promotion and operation: the HengSheng in Tengzhou City, Shandong Province in Tengzhou vegetable cooperatives located in the hinterland of potato base, workers jobs directly in the ground to ensure the timeliness and quality. We have full-time workers were digging potatoes and picking, jacketed, packing, transportation cooperatives door loading, packing, all the staff are customer service directly, to eliminate the size of the boxes directly to farmers due to the uneven quality the occurrence. Some areas also eliminate the presence of stolen goods phenomenon, because people are our own people, not potato growers cargo handled.
Mining workers picking potatoes every day at 3:00 am before the basic potato-growing areas can reach the fields to work, to fight before the sun is shining completed and transport team early in the morning after another will be installed boxes packed potatoes pulled cooperatives loading towards the middle of working time to a minimum, shorter working hours for customers to secure more competition in the market space.
I co-year (2014) co-generation of high-quality customer acquisition Shandong potatoes (potato) 4122 tons, a total of 128 passengers customer service, access to a wide range of customer trust and recognition.
For 2015, Shandong Tengzhou potato cultivation area and price quotes prediction: the HengSheng in Tengzhou Tengzhou vegetable cooperatives believe 2015 will continue to expand areas of potatoes and potato shed shed three three films potato acreage will expand at least 15% higher than in 2014 premature potato area, time to market will sooner. Similarly, we believe that the area exposed to the potatoes with the flat this year, there will be decreased significantly, mainly because of the late open field potato prices stable this year, steadily, to stimulate the enthusiasm of farmers growers.
We believe that the price of potatoes early next year the price will still run high after a large sale price and this price should be flat, or even decline slightly, because the supply of next year there will be a further improvement, but the next year (2015 ) of the stock market should be pretty good, because in 2014 the potatoes are sold to the northeast and other northern regions, in previous years, a lot of customers because of natural disasters south heavy rains, demand dropped, so the 2015 MERCOSUR potatoes should be warmed, presenting the Southern demand balance situation.
Overall, 2015 will depend on how the spring weather, early spring next year if the mild climate, no late spring, it should be the result of the above analysis. If next year spring weather impermanence, a more serious natural disasters occur, then the 2015 summer potatoes (potato) prices will also be a lot of volatility, the market will be unstable.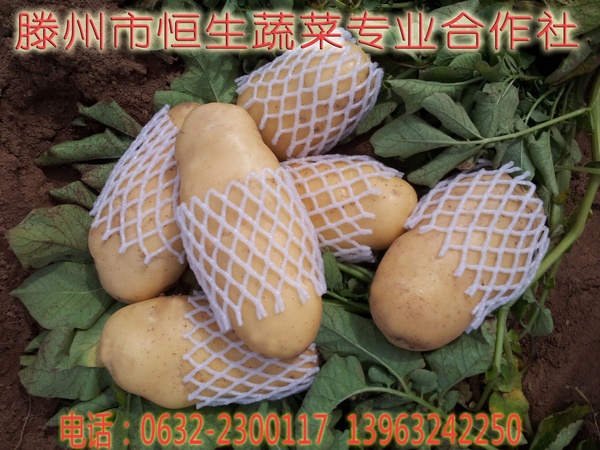 HengSheng in Tengzhou City, Shandong Province vegetable cooperatives major supplier of vegetables collection business scope:
Shandong quality potatoes (potato), cabbage, melon, etc.
2014 winter cabbage will be listed on the eve of National Day, so stay tuned!
I cooperatives is conveniently located 345 provincial highway from Tengzhou train and bus stations, 104 State Road and G3 (Keifuku Beijing and Taiwan) motorway is just 20 minutes away by car.
Welcome all over the country and abroad to our acquisition of vegetable cooperatives, in order to prevent fraud, please look for the door of the first: "The Bishop of vegetables and fruits Base Supply Center", and "Hang Seng Tengzhou vegetable cooperatives" wooden plaque, and business license and other documents.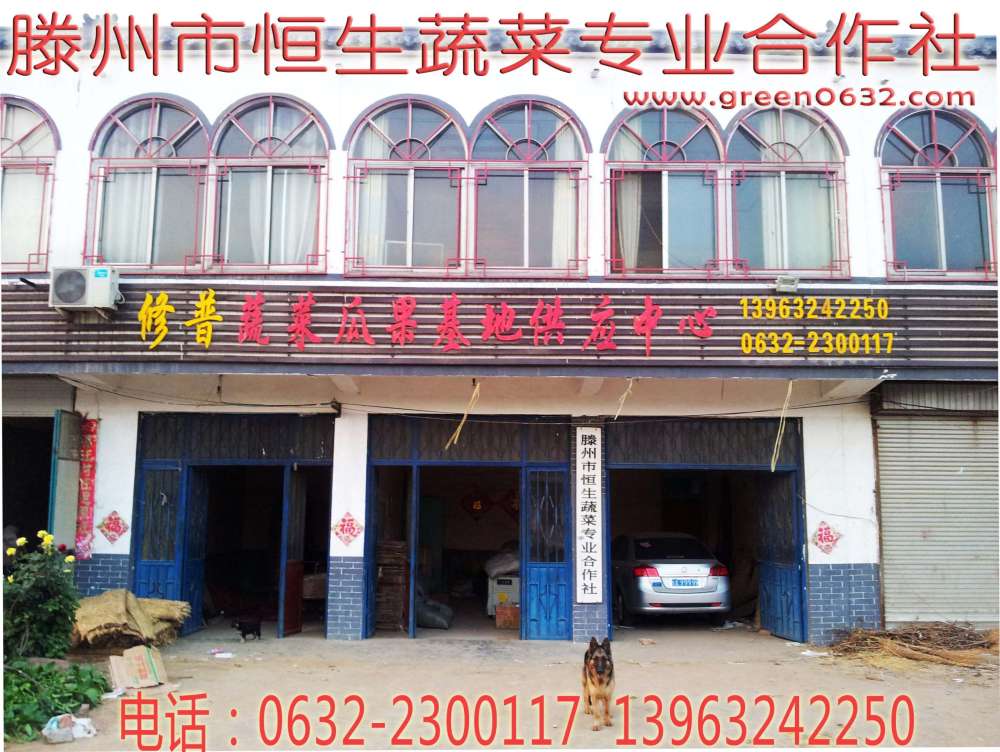 HengSheng in Tengzhou City, Shandong Province vegetable cooperatives
Contact: Duan XiuPu
Tel: 13963242250,0632-2300117
QQ: 78789151
E-mail: 78789151@qq.com
cooperatives official homepage:
Tengzhou City, Shandong Province, potatoes (potatoes) areas description:
Tengzhou City is famous for "Chinese potato town", has been named the Shandong Province, "potato production advanced city" and "Potato promote advanced city", is the standardization of potato farming Agriculture approved the implementation of the nationaldemonstration counties (cities), assumed the Ministry of Agriculture issued acres of potato yield demonstration project is created, with 20 acres of green potato standardization of raw materials production base.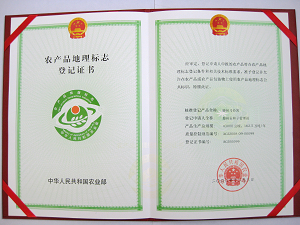 Currently, the potato has become a pillar industry in Tengzhou agriculture."Tengzhou potato" has access to agricultural products, green food, organic food, agricultural GIs certification and geographical indication trademark. In 2009, "Tengzhou potato" by the National Geographic logo certification, was named the first Chinese brand value of agricultural public hundred (brand value of 2.367 billion yuan), was identified as the Shanghai World Expo will be designated products, special food Eastern Airlines in 2011 most consumers Chinese agricultural area public favorite brand, becoming the best-selling domestic and foreign markets well-known brands.
Tengzhou spring and autumn potato planting area of 65 acres, is the largest potato producing areas for the second quarter. Because Tengzhou special climate, soil, hydrology and other natural conditions, suitable for growing potatoes, combined with the vast number of agricultural scientists and years of effort potato farmers in the long-term production practice has accumulated a wealth of experience to form a complete production technology system. In particular, there have been a number of Spring Potato Shed "potato kilograms per mu, the output value of over ten thousand," the high yield and efficiency typical of Tengzhou standardization, brand building of agricultural products has played a positive role in enhancing the competitiveness of the agricultural market in Tengzhou City, and homeopathy guide the development of a number of agricultural production, processing and marketing enterprises, expanding the farmers' income space, promote agricultural efficiency and rural incomes.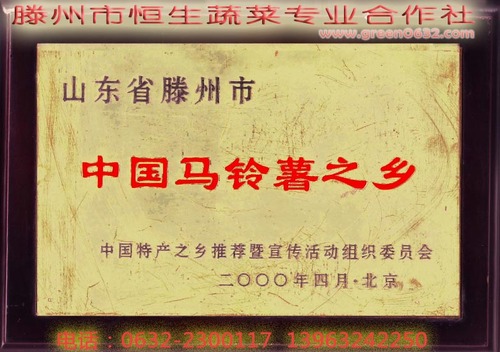 Tengzhou potato type outside appearance, the color yellow, thin and smooth, yellow yellow flesh, high quality delicious, nutritious food, and other characteristics suitable for the nationally known, by domestic and foreign merchants and consumers. Since 2009, Tengzhou City has successfully held four Chinese (Tengzhou) Potato Festival, has attracted the attention of many potato merchants. Tengzhou City, nearly one million tons of potato sold in more than 30 cities Shanghai, Shenzhen, Xi'an, and exported to Hong Kong, Japan and Southeast Asia and other countries and regions every year. "Tengzhou potato" has become a new bright spot in Tengzhou agricultural development.