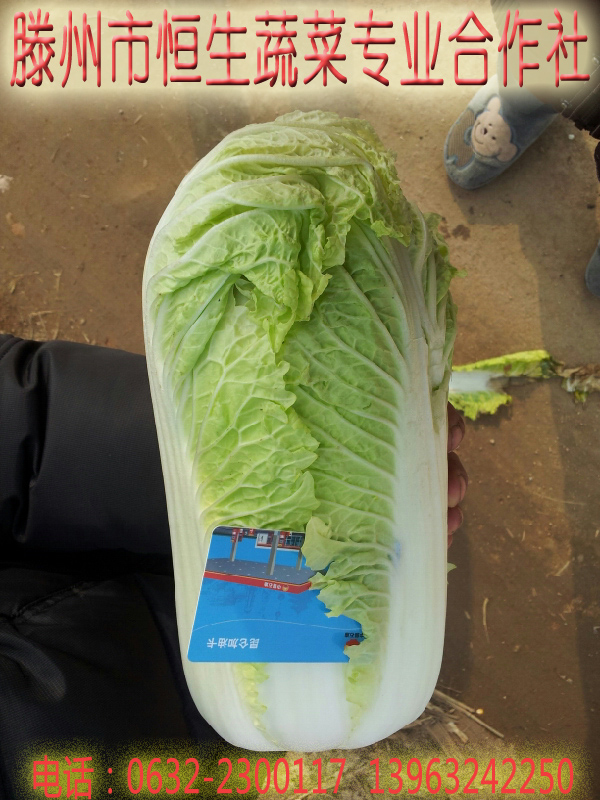 Recently, the "Tengzhou cabbage" geographical indications certification materials, has passed the Ministry of Agriculture Agricultural Product Quality Safety Center review and expert assessment, passed publicity period, will be protected by law. This is the second "Tengzhou potato", the second Tengzhou Ministry of Agriculture protection of geographical indications of agricultural products.
"Tengzhou cabbage" protection of geographical indications of agricultural area is located in the town of Tengzhou large dock, lakeside town, geographical coordinates: longitude 116 ° 45' - 117 ° 02 ', latitude 35 ° 04' - 35 ° 15', The total production area of 4,000 hectares.
Tengzhou cabbage varieties "Tengzhou Yellow Series," which, in the long-term cultivation and natural selection, formed its own unique product features: glossy leaves, large, light green, there is a wrinkle, petiole thick, white, sweet, into a cylinder, pale yellow cabbage, fresh and delicious, and nutritious.
In recent years, increasing agricultural Tengzhou certification efforts. As of now, the city's total "Mishina" certification has reached 96, in addition to more than 10 products are actively certification. Before the end of this year, the city's total "Mishina" certification will exceed 100 mark.
----- From Zaozhuang Municipal Agricultural Bureau to provide information network
Source: http://www.zaozhuang.gov.cn/art/2010/1/4/art_1120_20504.html
Tengzhou City, Shandong Province, Heng Sheng vegetable cooperatives, specializing in the supply of high quality Tengzhou cabbage, providing the latest price consultation.
Contact: Duan Xiupu
Tel: +86 13963242250, 0086-632-2300117
QQ: 78789151
For more information, please see our website other forum: http://www.green0632.com
Mobile users can log in cooperative mobile site: http://m.green0632.com